Tuesday, July 10, 2007

Ramdom quote of the day :
"There is only one thing that can keep growing without nourishment: The human ego."
[ Out Dated post since SUNDAY ]
Yawnzzz currently at work, have to perform sys health check for our INDIA is doin cutover. Ytd was here as well, but sys was not ready yet hence wasted few hrs here.
But b4 i came in, went to Wing Tai for the Adidas Sale to look for a new running shorts to motivate self, but in the end ... I got this ...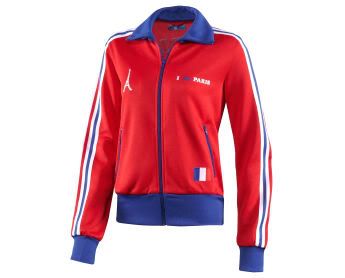 Tink is a rather good bargain though, for it was under adicolor but den sub branded to "Heart Paris" series. If i not wrong, it was retailed for abt $129 and i got it for $69. Hehehe happy ~~~
Well, got all my spree items except for my old navy which i till now have no time to collect from POST. happy for my new items and they came in consecutively by days as well. Tues [La Senza] , Wed [Sweets] , Thurs [VS] , Fri [Old Navy].
Oh which btw will not be updating about my spree items for i have kept track of them in another place. All i can say is they are pretty pretty.
Been bz shit with work, esp from PS. need to hlp them run routine check with the whole regional system, all i can say is their id is POWER, can access any of the files i wan unlike my previous team heheheh...
Anyway enjox tis horoscope video ~~~~
Labels: [desires], [fortune], [Got], [jobs], [life], [spree]
[ - 雯'§ - ] penning down @
7/10/2007 10:27:00 AM