Sunday, June 24, 2007

Ramdom quote of the day :
"Many complain of their looks, but none of their brains."
Haizzz i fell in the weakness of Levi's again ..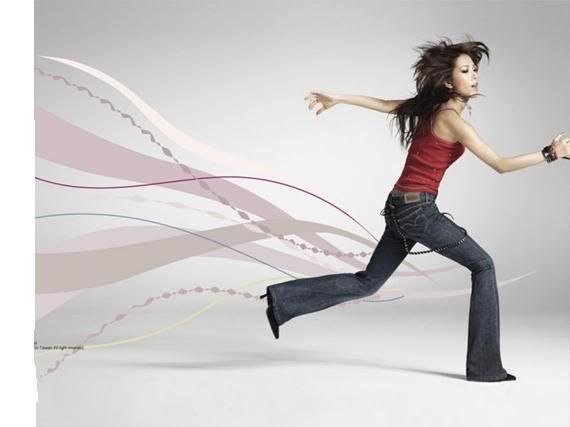 Presenting The new Ashley Jeans is a slim bootcut with flare , code : 572

Apparently it was being represted by BoA, which she went to taiwan specifically to take the promo pictures and made a big who-ha on the whole event with Edison spokemenship of the new Copper Jeans range. But seems like Jolin got the spokemenship juz tis yr for another cutting. Anyway the range is BIC Jeans, with heart shaped pockets with pink threads.
Here are some pics of them [ took a LONG time to actually find this pics ]
Very feminine and yet boyish enuff to show a lil leg with perk in the butt [i hve very flat butt]
Also took a long while to find the jeans i bought previously. The cuttin is much different and a different design.

Name : Marrisa with Square Cut Jeans, with 3D Design. Style Code : 582 . The jeans has distressed texture and also 3D crinkles making the whole jeans very fitting. The quality of the jeans is perfect in a way as in veri sturdy but yet comfortable. Sits low at the waist and freedom to move [cliche motto]
The pics are taken from different auctions, hence the inconsistencies.
Haizzz no choice la .. my old jeans dun look as nice as b4 liao, but happy though coz finally managed to be able to buy new jeans, esp comes to sizing for sg levis comes in limited sizing [totally MEAN !!!]
Well done bragging abt my new jeans liao ... Goin slp.
Labels: [Got], [image], [life]
[ - 雯'§ - ] penning down @
6/24/2007 06:44:00 AM